Meet Our Experts
Amit Pyakurel
He has more than 8 years of expertise in the field of derivatives, commodities, financial research and has been providing an advanced level of training in financial courses specifically in fundamental analysis, risk management, inter-market analysis, product development, and technical analysis. He also possesses expertise in the digital asset market and its evolution. Moreover, he has conducted international level advanced training in countries like Nepal, Bangladesh, & Madagascar and has provided expertise for various financial brokerage and exchanges. In addition, he is also regular faculty for a derivative market in finance colleges.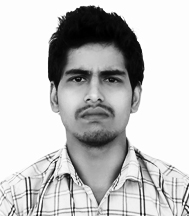 Auras Raj Panta
A graduate from the reputed School of Management Tribhuvan University, Mr. Panta has a Master's Degree in Finance and Control. He is currently associated with Hathway Investment Nepal Pvt. Ltd. where he is the Data Analyst (Fundamental and Technical) related to the stock market. He also conducts Market Research work for strategic information gathering. Mr. Pant also works as a part-time teacher at Rainbow International College helping students to understand various courses in Financial Management, Accountancy, Corporate Finance and Investment, and Financial Institutional and Markets.
Gaëlle Mihajatina
Ms. Mihajatina, holder of a Master II in private law from UNIVERSITY D'ANKATSO MADAGASCAR, has also got a 2-year degree in Administration from CFRH INSTITUTE. She has more than a year experience in the Commodity Market sector in Madagascar. She is involved in developing the business and training the clients. She also contributes to the regular trainings conducted at CHAMBRE DE COMMERCE, UNIVERSITE ISCAM, UNIVESITE ECEEM, and UNIVERSITE ESCAME. She is well versed in providing trainings in both English and French languages.
Lakshman Pandit
He has more than 10 years of expertise in the field of financial derivatives especially commodities and has been providing advanced level training in financial courses specifically in commodity trading, risk management, fund management, inter-market analysis, technical and fundamental analysis. He has delivered the expert level of such training session in various countries like India, Bangladesh, and Nepal. In addition, he is also regular faculty for Chartered Financial Analyst (CFA) at Pioneer Professional Academy Pvt. Ltd.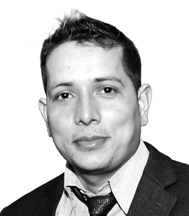 Narendra Pd. Bhatt
Mr. Narendra Prasad Bhatt is an MBA graduate and working in the Commodity Derivative Market since 2010. He provides training on Commodity Derivative Market to the employees of commodity exchange & commodity brokers, the commodity trader and the students of Commodity Derivative Market. Mr. Bhatt also has teaching experience in Financial Management in various management college.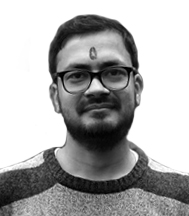 Nawaraj Silwal
Mr. Silwal is an experienced mentor with a demonstrated history of working in the financial services industry. Skilled in Portfolio Management, Capital Markets, Trading Strategies, Foreign Exchange (FX) Options, and Financial Markets, Mr. Silwal inherits a strong professional background with a Bachelor in Management focused in Finance from GS College. A former manager at Commodities & Metal Exchange Nepal Ltd., he studied Technical Analysis Engineering at the prestigious Financial Technologies Knowledge Management Company Limited (FTKMC), Mumbai. Mr. Silwal is a Senior Technical Analyst at Nepal Share Hub along with assuming the responsibility of Trading and Research Head at ABC Securities Pvt. Ltd.
Prerana Bhattarai
Ms. Bhattarai has over 1 year of experience in the arena of financial derivatives and commodities. She has been routinely engaged in providing the basic level of trading in financial courses, particularly in commodity trading. Likewise, she is also involved in writing newspaper articles in the arena of finance.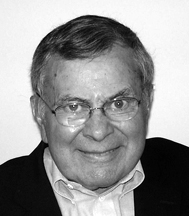 Richard J. Kapsch
Richard J. Kapsch is Managing Director of Pride Holdings, LLC, a consultancy based in Schaumburg, Illinois, specializing in international finance. He has spent over forty-five years in the securities and futures industries, including experience with major U. S. securities firms such as E. F. Hutton, Shearson and Prudential-Bache Securities. He has been involved at all levels of management.
Mr. Kapsch was a member of the International Monetary Market, a division of the Chicago Mercantile Exchange, for eleven years, and was elected to the Board of Governors of the Chicago Mercantile Exchange, where he served for six years. While a member of that Board, he chaired the Foreign Currency Committee and was a member of both the Strategic Planning and Audit Committees.
Mr. Kapsch holds a B. A. degree from Yale University and an M. B. A. degree, in Corporate Finance, from New York University. He has taught graduate-level courses at Lake Forest Graduate School of Management, Keller Graduate School of Management and Illinois Institute of Technology in Chicago. He has spoken at numerous international seminars and is the author of several magazine articles.
Sandil Shrestha
With a vast experience, Mr. Shrestha has worked in various capacities with numerous organizations. Mr. Shrestha has worked in a broker firm affiliated with Nepal Derivative Exchange. He had been also associated with Laxmi Capital Market Ltd. where he holds a position in the Research and Analysis Department. Likewise, he was a presenter and financial researcher with Capital Market Research and Development (CMRD) in Bazaar Guru, a live television show in Himalaya Television and Aarthik News, an online portal. Mr. Sandil Shrestha, MBA (Finance), is a Junior Officer and Portfolio Manager at Hathway Investment Nepal limited. He plays a major role in developing investment strategy across all the portfolios with a focus on duration and yield curve management, portfolio structure and market posture. He has also attained the position of an instructor in Financial Researcher (Fundamental and Technical Analysis) in Nepal Share Hub.
Vivek Risal
Having attained his MBA degree from Pune University, India, Mr. Risal has been associated with the industry since 2011. He provides training on various aspects of the financial markets. He is also involved in furnishing training to the market participants of business schools and colleges. He has garnered experience of providing training-both offline and online to the employees across the globe before and after the inception of their exchanges. He also writes articles pertaining to the global financial markets in leading newspapers and magazines.